From the Shelf
Chilly Scenes of Winter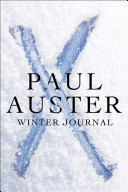 It's the dog days of summer, and we received a book trailer from Macmillan Audio for Paul Auster's recording of Winter Journal. The trailer opens with the sound of a cold wind; the book cover is snowy. In his 65th year, in the winter of his life, Auster is writing a history of his body and its sensations. This made me think about the connection between weather and reading. Would Winter Journal be better read in the coldest months? Would reading it in August be dissonant?
This caused me to remember other shivery books I've read, and wonder if reading Endurance: Shackleton's Incredible Voyage by Alfred Lansing would have a cooling effect in these hot days. Smilla's Sense of Snow by Peter Høeg has caused many readers to shiver and reach for a blanket as they follow Smilla Qaavigaaq Jaspersen from Copenhagen to Greenland as she attempts to figure out the death of a small boy based on her reading of his snowy footsteps. Arnaldur Indrioason's Inspector Erlendur mysteries (Jar City, Hypothermia, Arctic Chill, etc.) are set in Iceland, and not only is the weather icy, the characters are, too.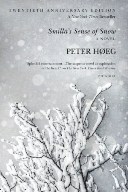 In one of the recent books in Craig Johnson's Walt Longmire series, Hell Is Empty, the sheriff pursues a dangerous psychopath through Wyoming's Cloud Peak Wilderness area during a blizzard. When I read it, I really did need hot coffee and warm socks. West of Here, Jonathan Evison's splendid epic novel about Northwest Washington, moves between the present and 100 years ago. Some of the most compelling writing is about James Mather, who in 1889 set out to explore the Olympic Mountains during one of the worst winters on record, because he was determined to be the first to penetrate the wilderness. Crazy? You bet.
These chilly books might help you save on air-conditioning; call it book-induced hypothermia. --Marilyn Dahl, book review editor, Shelf Awareness



In this Issue...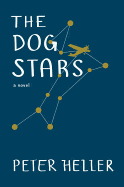 With startling lyricism, Peter Heller's accomplished first novel rises above the inherent darkness of a world stripped bare by disease, climate change and violence.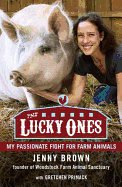 by Jenny Brown with Gretchen Primack
An appealing memoir by the cofounder and director of the Woodstock Farm Sanctuary, putting a face and a name to many of the animals that suffer to put food on our plates.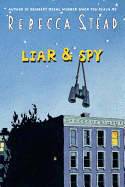 A Newbery Medalist explores the pains and pleasures of growing up in an adventure novel that weaves in friendship and mystery.
Review by Subjects:
Fiction ⋅ Mystery & Thriller ⋅ Biography & Memoir ⋅ Essays & Criticism ⋅ Children's & Young Adult ⋅ Reference & Writing

Book Candy
Fairy Tale Books; Quidditch Origins; GWTW Going, Going, Gone
At this year's Tomorrowland music festival in Belgium, "an entire stage was filled with a library of gigantic fairy tale books to create a sort of magical country," Buzzfeed reported.

---
J.K. Rowling "created Quidditch in a pub after having a fight with her then-boyfriend. 'In my deepest, darkest soul,' she said, 'I would quite like to see him hit by a bludger.' " This is just one Potter-related tidbit from Mental Floss's Amazing Fact Generator.

---

Fifty Shades updates: Roleplaying with the best of them, actors Will Ferrell and Zach Galifianakis read passages from Fifty Shades of Grey. And with the click of a button, the Fifty Shades Generator, "a breakthrough in erotic fiction... generates world-class literature based on a pre-defined vocabulary."

---
A 1938 copy of Margaret Mitchell's Gone with the Wind, signed by almost all of the movie's cast--as well as director Victor Fleming and producer David O. Selznick--sold for $135,300 at auction recently, the Hollywood Reporter noted.

Great Reads
Further Reading: Napoleon Bonaparte
Two hundred years ago the world watched in alarm as Napoleon invaded Russia. The brash emperor had turned Europe upside down in his quest for greatness, and has had a correspondingly large role in literature ever since. There are countless histories of Napoleon and his era--from biographies of the man himself, such as Steven Englund's Napoleon: A Political Life, to military histories of his battle achievements, like J. Christopher Herold's Bonaparte in Egypt.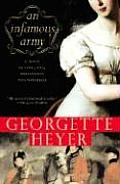 But Napoleon is also frequently the focus of lighter works. In An Infamous Army, Georgette Heyer's masterful retelling of the Battle of Waterloo, Napoleon never actually appears on page. But "Boney" (as the British upper class scornfully called him) dominates every aspect of life in England and Belgium in the spring of 1815. Heyer juxtaposes the lords and ladies who danced and flirted their way through Brussels and the violence of the battle where Napoleon so very nearly won.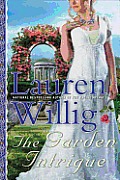 He also appears in Lauren Willig's The Garden Intrigue as a slightly pompous theater addict, who commissions his stepdaughter's friend Emma Delagardie to write a play for him. Emma has to navigate the complicated world of the Bonaparte household with the assistance of the verbose poet Augustus Whittlesby. Napoleon was quite capable of arresting people for trifling slights, keeping Emma constantly on her toes.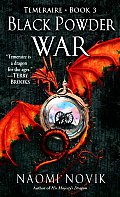 In a creative alternate history of the Napoleonic Wars, Naomi Novik's Temeraire series stars Captain Will Laurence and his dragon, Temeraire, who fight as part of the British Aerial Corps. In book three of the series, Black Powder War, Napoleon gets a celestial dragon of his own, and flies into battle at the head of his army and fighting dragon corps. His military genius becomes even more frightening when given this aerial dimension, and it looks like there are no limits to his success.
Many other Napoleonic novels offer the modern reader a glimpse of one man who dominated life in a manner that can be difficult to imagine today. --Jessica Howard, blogger at Quirky Bookworm
Literary Lists
Movies Based on Books; Girls Who Fight; Books That Make You Cry
See the movie, read the... wait, there's a book? Flavorwire showcased "10 movies you didn't realize were based on books."

---

"Fight Like a Girl: 3 Books That Pack a Deadly Punch." For NPR, Diana Lopez, author of Choke and Confetti Girl, recommended a trio of books "with girls who know how to fight."
---

The Guardian suggested a few tear-jerkers in the latest edition of its "My Top Five" series, which highlighted "books that make you cry."

---

Shane Jones, author of Daniel Fights a Hurricane, recommended "10 essential surrealist books for everyone" at Flavorwire.

Inklings
Seduced by Chocolate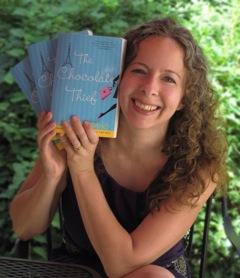 Laura Florand was born in Georgia and eventually moved to Paris, where she met and married her own handsome Frenchman. She is now a lecturer at Duke University and dedicated to her research into French chocolate. Her new series launches in August 2012 with The Chocolate Thief (Kensington).
I often get asked how I could have come up with the idea to write about chocolatiers, as if this is rather quirky. But the more I discover of real top chocolatiers, the more I think--how could I not?
I came to chocolate via chocolate chips and supermarket candy bars the way most American kids do. It wasn't until I lived in Paris as a graduate student that I began to discover top French chocolatiers. Given my meager graduate stipend and that top chocolates even at that time cost $60 or more a pound, my credit card companies were delighted.
So when I decided to write about a chocolate-making hero in The Chocolate Thief, I was following my passion. When I made my first timid research inquiries, I never expected the generosity and enthusiasm with which the world's greatest chocolatiers would share their worlds with me, or that through them that first book idea (The Chocolate Thief) would grow into a series and a novella.
Their worlds are fascinating and incredibly diverse. Michel Chaudun has a laboratoire not much bigger than an SUV, and he filters his enrobing chocolate through pantyhose in between batches, using a hair dryer--yes, a hair dryer!--to loosen it from the grill. Jacques Genin's laboratoire is a huge, luminous space of marble counters above a beautiful salon of exposed rock walls and red velvet curtains. Pâtissier Laurent Jeannin works in a Michelin three-star kitchen where a team of over 100 move in a constant, intense dance.
They, too, are following their passion, and it is that passion and intensity which I try to capture in Sylvain Marquis, the hero of The Chocolate Thief. A person for whom the world is an utterly sensual place--and those senses are in the control of his hands. A person whose success has taken exceptional discipline, drive, creativity, and perfectionism.
Not to mention arrogance or, as Sylvain would prefer to call it, accurate self-assessment. Every single top chocolatier I have ever researched has openly stated to me, at some point during an interview, "I am the best in the world." And every single one, full of that conviction, goes back and pours his soul into being even better. And then offers that soul up to be eaten in one or two delicious bites.
My kind of hero. --Laura Florand
Book Reviews
Fiction

Knopf, $24.95, hardcover, 9780307959942
Norton, $24.95, hardcover, 9780393073379
St. Martin's Press, $22.99, hardcover, 9781250001221
Mystery & Thriller
Minotaur Books, $25.99, hardcover, 9780312619787
Holt, $26, hardcover, 9780805094398
Biography & Memoir

Avery, $26, hardcover, 9781583334416
Free Press, $14, paperback, 9781451699685
Essays & Criticism
Simon & Schuster, $25, hardcover, 9781416572473
Morrow, $25.99, hardcover, 9780062024435
Children's & Young Adult

Wendy Lamb/Random House, $15.99, hardcover, 192p., ages 9-12, 9780385737432
Putnam, $15.99, hardcover, 32p., ages 3-5, 9780399254475
Reference & Writing
Prentice Hall, $20, paperback, 9780735204676
--- SPECIAL ADVERTORIAL OFFERINGS ---

The School for Good and Evil


by Soman Chainani


Dear Reader:

On May 14, the doors open to THE SCHOOL FOR GOOD AND EVIL, the first in a trilogy that will soon be a series of movies too!

For centuries, the legendary School for Good and Evil has trained legendary heroes and villains. But when princess-wannabe Sophie is dumped in the School for Evil and witchy loner Agatha is thrust in the School for Good, clearly it's a mistake. Or is it?

E-mail me at somanschainani@gmail.com to enter to win a signed copy. And play the 'Are You Good or Evil?' quiz online at www.schoolforgoodandevil.com to see which school is yours!

Cheers,
Soman Chainani

www.facebook.com/TheSchoolforGoodandEvil





HARPERCOLLINS CHILDREN'S

MAY 14, 2013

8 & UP

MIDDLE-GRADE FICTION

ISBN: 9780062104892

PRICE: $16.99
Soulfire


by Mona Ombogo


Dear Reader…

People who read get the best out of the world. We can be in a countless places at once. We visit worlds that don't exist on our plane. We make friends and enemies. We laugh, cry, we live.

Soulfire is a fantasy novel about a young prince, learning to go beyond his boundaries, when his world of metal and stone is invaded by love and magic. Take this adventure; explore an ancient world through young eyes.

Enter to win a copy of Soulfire via my website www.monaombogo.com. Or simply write me at mo@monaombogo.com or masopwe@yahoo.com and tell me three things that you love the most about fantasy.

Here is to sharing the worlds we love…

Xo… Mona.





NETHERWORLD BOOKS

DECEMBER 2012

AGES 15 - 25

YA FANTASY

ISBN: 9781909224285

PRICE: $13.89