From the Shelf
The War on Drugs
The United States has spent an estimated $1 trillion on the war on drugs since the 1970s, and currently has the largest prison population in the world--a large percentage of whom are incarcerated for nonviolent drug crimes.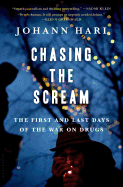 The problem of drugs--and how to combat them--is not particular to the U.S., however, as evidenced in Johann Hari's carefully researched Chasing the Scream. Hari, a British journalist, spent three years traveling around the world to understand the war on drugs, from its origins in the United States nearly a century ago to the beginnings of its end in Canada, Colorado, Portugal and Sweden. The details in Hari's work can be heartbreaking, revealing the gruesome and cruel stories of the current war on drugs, as well as how racism and racial tensions have both shaped and been shaped by these efforts at prohibition.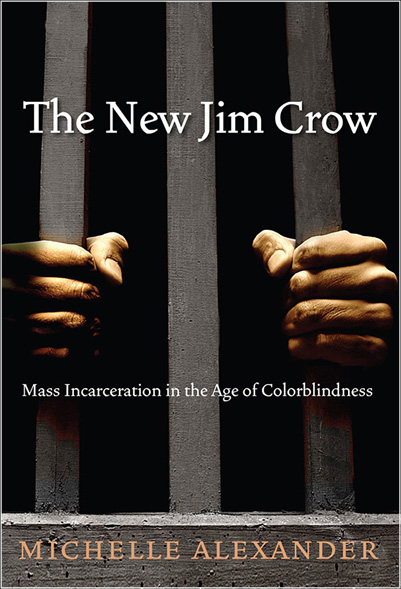 Michele Alexander's The New Jim Crow explores the war on drugs specifically through this lens of race and racism. Alexander argues--compassionately and compellingly--that modern drug laws are in fact a continuation of social and racial controls put in place under the Jim Crow laws of the South. Alexander's truths are not easy to read, nor are they easy to live for the millions of people whose lives are affected by the systemic racism in the United State's legal system.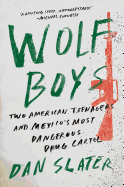 Journalist Dan Slater focuses on the impact of the war on drugs even more specifically in his book Wolf Boys. Centering his story on two young Latinos caught in the drug war in Laredo, Tex., Slater explores the Mexican drug trade and the impact that the war on drugs has had on youth in the United States--rather than the Mexican cartels it is said to be fighting against. --Kerry McHugh, blogger at Entomology of a Bookworm

In this Issue...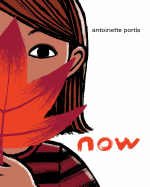 Kindling a host of sensations through words and images, a child takes readers on a bold and brilliantly colorful grand tour of some of her favorite things.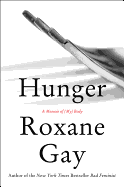 A voice of feminist literature ruminates on her internal struggles with body size and body image in a brutally honest, no-holds barred memoir.

An orphaned 11-year-old works through his grief when he goes to live with his great-aunt on a remote South Carolina island.
Review by Subjects:
Fiction ⋅ Mystery & Thriller ⋅ Biography & Memoir ⋅ Social Science ⋅ Essays & Criticism ⋅ Children's & Young Adult ⋅ Reference & Writing ⋅ Poetry

Book Candy
Shakespeare, the Perfect Beach Read
Signature considered "why Shakespeare is the perfect beach read."
---
"Celebrating the better halves: our favorite literary sidekicks" were featured by the New York Public Library.
---
Food for thought. Shari's Berries served up "20 desserts Inspired by your favorite children's books."
---
"Plan a rainy day and we'll reveal which book you should read next," Buzzfeed promised.
---
Mental Floss offered "7 tips for how to read faster (and still understand what you read)."
---
"The word choices that explain why Jane Austen endures" were examined in the New York Times.

Great Reads
Rediscover: The Death and Life of Great American Cities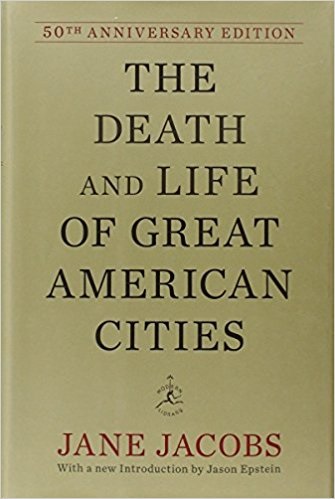 The Death and Life of Great American Cities by journalist and activist Jane Jacobs (1916-2006) is a savage critique of 1950s urban planning, the failures of urban renewal, and remains among the 20th-century's most influential urban studies books. With no academic credentials, Jacobs made lasting strides in the fields of economics and sociology. Her experience came first hand--as a resident of a Greenwich Village under threat by Robert Moses, whose plans for the Lower Manhattan Expressway would have destroyed Washington Square Park. In 1968, Jacobs was arrested at a public hearing during which the crowd rushed the stage and destroyed a stenographer's notes. She later moved to Toronto, where she remained for the rest of her life, over opposition to the Vietnam War.

The Death and Life of Great American Cities (1961) criticized mainstream urban planning of the '50s and '60s, in which designers created unnaturally separated areas for residential, industrial and commercial use, a sort of decentralized city that was anathema to the original purpose of cities. She claimed that this anti-urban vein of urban planning was causing severe, if unintentional harm to American cities. Jacobs advocated mixed use development, small blocks with plentiful pedestrian permeability and retaining the unique character of neighborhoods, even at the cost of efficiency. In 2011, Modern Library published a 50th anniversary edition of The Death and Life of Great American Cities with a new introduction by Jason Epstein, the book's original editor ($23, 9780679644330). --Tobias Mutter
The Writer's Life
Beatriz Williams: Connecting the Past with the Present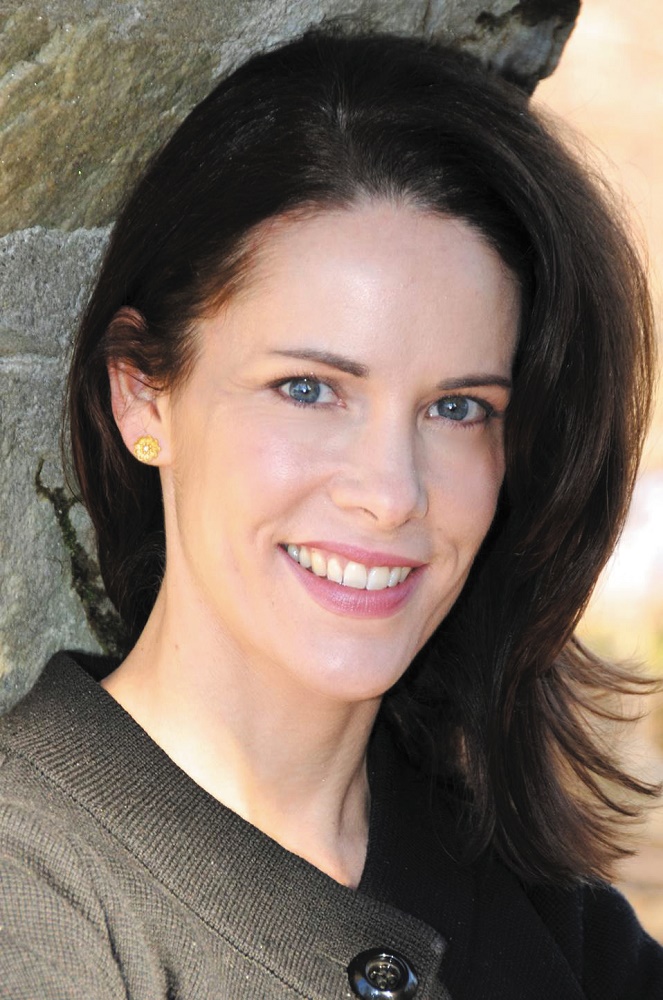 photo: Marilyn Roos
A graduate of Stanford University with an MBA from Columbia, Beatriz Williams spent several years in New York and London hiding her early attempts at fiction, first on company laptops as a communications strategy consultant and then as an at-home producer of small persons, before her career as a writer took off. She lives with her husband and four children near the Connecticut shore. Her latest novel, Cocoa Beach (Morrow), is reviewed below.

One of the most intriguing elements of Cocoa Beach is its evocative setting, and your literary descriptions beautifully transport the reader into Florida's atmosphere during the 1920s. What influenced you to set this novel in that location and time?

When I visited that area of Florida during my book tour for A Hundred Summers, I was struck by the region's lush landscape and wilderness-like aspects. I was getting all these gothic vibes and knew I wanted to set a book in that environment. At the same time, I happened to be reading Only Yesterday: An Informal History of the 1920s, and I became fascinated by Frederick Lewis Allen's energetic voice, especially his chapter about Florida's social and cultural changes during that time. There were scoundrels making a quick buck, dreamers, a big land boom happening with enormous real estate development. Somehow, I had to find a way to capture all of this in a story.

All those elements seem to come together effortlessly. Were there any challenges?

Definitely. I had written historical fiction, but this was more historical psychological suspense, which was new for me. Cocoa Beach is told in a dual narrative format, a style I love because it's such a great way to juxtapose two characters and different time periods while building suspense and hooking the reader. I wrote this in a linear fashion, almost like two novels; the 1917 section was first, followed by the 1920s and then I connected the two timeframes with Simon's letters.

You have a family connection to Maitland, the plantation that is central to Cocoa Beach's plot. How did you discover this coincidence?

This is one of those things that sends shivers down my spine. My in-laws were downsizing, and while we were visiting, my mother-in-law was sorting through old papers and letters. I picked one up completely at random. In those days, letter writers included the location where they were writing from and this particular correspondence was from Maitland. "Why would one of your relatives be writing from Maitland?" I said. And my mother-in-law answered, "Because we had a plantation there." You know, just like my fictional characters did in the very next scene I was writing in Cocoa Beach, which involved my character traveling to their family's plantation in Maitland! Sadly, my family sold their plantation years ago, but this intervention of fate seems to add to the gothic flavor of the book, I think. In many ways, Cocoa Beach was a troublesome book for me to write and perhaps this was a sign that I was on the right track after all.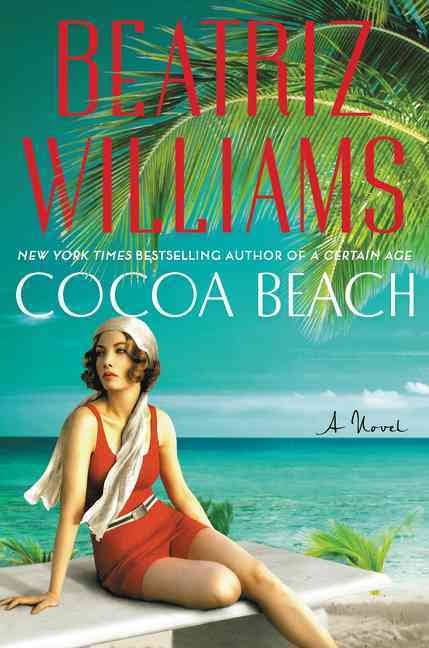 What interests you most about the 1920s?

There were great historical events during that time, of course, and a focus on business. At the same time, it was a return to frivolity with people becoming interested in film stars and sporting figures. When you're talking about the '20s, it's the culture, society and people that leads to rich, character-driven stories. With few exceptions, like The Chaperone by Laura Moriarty and The Other Typist by Suzanne Rindell, there isn't much fiction set in this time. Everyone always thinks of The Great Gatsby, but Fitzgerald wrote that contemporaneously.

How do you balance the research aspect with telling a compelling story?

A considerable amount of research goes into my books, but I only bring about 10% of what I learn to each novel. I try to remember that my characters are living in their present. I don't want a history lesson to pull readers out of the scene. Instead, I weave the history into the plot, and that's a fun challenge because I need to entice the reader into figuring out and interpreting what's happening. I love when I get readers who know about the period because the more informed and engaged a reader is, the more they tend to enjoy the story while hopefully finding something new and intriguing about the characters or the plot that sparks their curiosity.

Speaking of your characters, several people from your book A Certain Age reappear in Cocoa Beach.

I think I've been slowly building up to this book over the course of several others. One character in Along the Infinite Sea was beginning a new life and I gave her a villa in Cocoa Beach. There's a line about buying it "after the 20s, when it was built in the land boom." I knew that somehow, a few books later, that same villa was going to be the focus of a different novel. While I was writing A Certain Age, I gave my main character Sophie a sister named Virginia, who had an absent husband. All this family really knew about this husband was that Virginia met him while she was a nurse in World War I, there were these letters and she had to go to Florida after he died.

It's a fun connection without being required reading. You don't have to read A Certain Age before Cocoa Beach.

Exactly right. When I heard someone refer to the comics and superhero world as a "shared universe," I thought, "That's what I do, too!" Theoretically, you can read any one of my books alone but having that knowledge about the backstory enriches the story a little more.

So, do you envision any of your characters from Cocoa Beach making a reappearance in another novel?

Yes. There's some mystery to the ending of Cocoa Beach, as readers will discover. It's intentional and related to The Wicked City, which was published in January 2017. I wrote Cocoa Beach before The Wicked City, which takes place two years after Cocoa Beach. My next book is The Wicked Redhead and readers should look forward to seeing a familiar character or two. --Melissa Firman, writer, editor and blogger at melissafirman.com
Book Reviews
Fiction

Bloomsbury, $27, hardcover, 336p., 9781632867049
Morrow, $27.99, hardcover, 384p., 9780062404985
Skyhorse, $22.99, hardcover, 296p., 9781510719156
Knopf, $24, hardcover, 192p., 9780451493071
Mystery & Thriller
Morrow, $26.99, hardcover, 304p., 9780062473615
Biography & Memoir

Harper, $25.99, hardcover, 320p., 9780062362599
Social Science
Bloomsbury, $29, hardcover, 320p., 9781632865724
Essays & Criticism
Tin House, $15.95, paperback, 224p., 9781941040683
Children's & Young Adult

Roaring Brook Press, $17.99, hardcover, 32p., ages 3-6, 9781626721371
Houghton Mifflin Harcourt, $17.99, hardcover, 400p., ages 12-up, 9780544633162
Reference & Writing
Graywolf Press, $14, paperback, 160p., 9781555977771
Poetry
Ecco, $22.99, hardcover, 96p., 9780062661173
--- SPECIAL ADVERTORIAL OFFERINGS ---

Everything I Know About You


by Barbara Dee


Dear Reader,

Like my award-winning 2017 middle grade novels, STAR-CROSSED and HALFWAY NORMAL, my newest, EVERYTHING I KNOW ABOUT YOU, treats a serious topic--tween eating disorders--in an entertaining, kid-friendly way. During the seventh grade trip to Washington, math nerd Tally suspects roommate Ava has an eating disorder. Is Ava's secret hers to keep?

Elly Swartz (Smart Cookie) calls EVERYTHING, "A beautiful and meaningful book that will be loved by many and needed in school libraries."

"A poignant and hilarious slice of middle-grade life." -- Kirkus

Happy reading!

Email barbara@barbaradeebooks.com to enter to win a copy.

Barbara Dee






PUBLISHER:
Aladdin/S&S

PUB DATE:
June 19, 2018

ISBN:
9781534405073

TYPE OF BOOK:
Middle Grade

PRICE:
$17.99
Summer Supper


by Rubin Pfeffer


Dear Reader,

SUMMER SUPPER sees stars! "Vivid colors, a multiracial cast, and seamless alliteration make this book a wonderful read."—*Kirkus. "…this farm-to-table picture book is a lively classroom read-aloud choice."—*Booklist.

I'm fascinated by the way picture books magically merge story, information, illustration, and design into a reading experience. SUMMER SUPPER was an idea planted by rolling an alliteration in my head of "sun, soil, seed" and letting that grow into the full story of a joyful group whose hard work and tender care yield bountiful meals and reasons to be to be thankful. " a vibrant celebration of gardening, nature's bounty, family, cooperation—and the letter S." I hope readers will eat this up and agree that it's "a simple, satisfying—and ultimately sweet—offering." —Publishers Weekly.

Rubin Pfeffer






PUBLISHER:
Random House

PUB DATE:
May 8, 2018

ISBN:
9781524714642

TYPE OF BOOK:
Picture Book

PRICE:
$17.99